Description
Black will always have an air of classic, chic sophistication. Coco Chanel was captivated by the mysterious allure of black; Jackie O loved to wear it; Audrey Hepburn understood its timeless charm. Black can create the perfect silhouette; it can be bold just as it can be comforting; perfect for evenings out and days at the office. So why not bring faded blacks back with renewed intensity or turn a colourful little frock into the perfect little black dress. With Velvet Black, your blacks will be at their best, rich, intense and profoundly dark.
Also available in Fabric Dye – for machine use
Use with: DYLON Pre-Dye / Salt
DYLON Hand Dye Instructions with Safety Information
DIRECTIONS
1. Weigh dry fabric. Wash thoroughly. Leave damp
2. Using rubber gloves, dissolve dye in 500ml warm water
3. Fill bowl/stainless steel sink with approx 6 litres warm water (40°C)
4. Stir in 250g (5tbsp) salt. Add dye & stir well
5. Submerge fabric in water
6. Stir for 15mins, then stir regularly for 45mins
7. Rinse fabric in cold water. Wash in warm water and dry away from direct heat & sunlight
HELPFUL HINTS
• You will need 250g salt
• 1 pack dyes up to 250g fabric (e.g. shirt) to full shade or larger amounts to lighter shade
• Suitable fabrics: Cotton, linen and viscose. Wool, Silk, Polyester/cotton and polyester/viscose mixes will dye to lighter shade
• Not suitable: Pure polyester, acrylic, nylon & fabric with special finishes
• Wash separately for first few washes to remove any excess dye
• Please note: Colour mixing rules apply (e.g. blue on red gives purple)
MICROWAVE DYING
• Hand dye can be used in the microwave to create special effects.
• For cotton, linen, silk and polyester/cotton mixes only.
• Micro-Dyeing is not suitable for wool, viscose or synthetic fabrics.
• DO NOT USE ON VISCOSE, AS FABRIC CAN GIVE OFF HARMFUL FUMES.
• Remove all metal on fabric (zips, studs, etc).
How To Use
1. Wash the fabric and leave damp.
2. Select your special effect and prepare the fabric by scrunching, knotting, twisting or folding – tie all fabrics tightly.
3. Wearing rubber gloves, empty the dye carefully into the bowl and gradually add 250 ml / ½ pint of hot water. Stir thoroughly to ensure dye is dissolved. Add further 250 ml / ½ pint of water.
4. Place the fabric in the bowl and work into the dye.
5. Put the bowl into a plastic bag or plastic wrap and place in the microwave. Set on 'high' for 4 minutes.
6. After 4 minutes remove the bowl from the oven – remember to protect your hands from the heat.
7. Tip away the dye solution and rinse the fabric in cold water. To protect the pattern do not undo any knots, twists, folds etc., until the water runs clear.
8. Rinse, wash and dry as for the Hand method.
Safety Information

Hand Dye Sachet – Intense Black
DANGER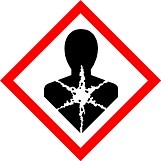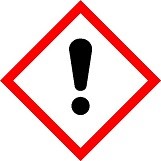 May be corrosive to metals.
Causes skin irritation.
May cause an allergic skin reaction.
Causes serious eye damage.
May cause allergy or asthma symptoms or breathing difficulties if inhaled.
Payment & Security
Your payment information is processed securely. We do not store credit card details nor have access to your credit card information.